What is the best accounting software for small businesses? A full time in house accountant or bookkeeper calls for a serious investment. On average, to hire either means shelling out $50,000 – $70,000 a year. In addition, in 2018, employee turnover rates hit a four-year high. And, online job hunting, each year, makes it easier for employees to chase other rainbows.
It's tough to keep quality workers in today's job market. So, that makes reliable accounting software a critical asset.
That's why QuickBooks has become so popular. Intuit's insightful design – and affordable cost – has made it the best option for small businesses.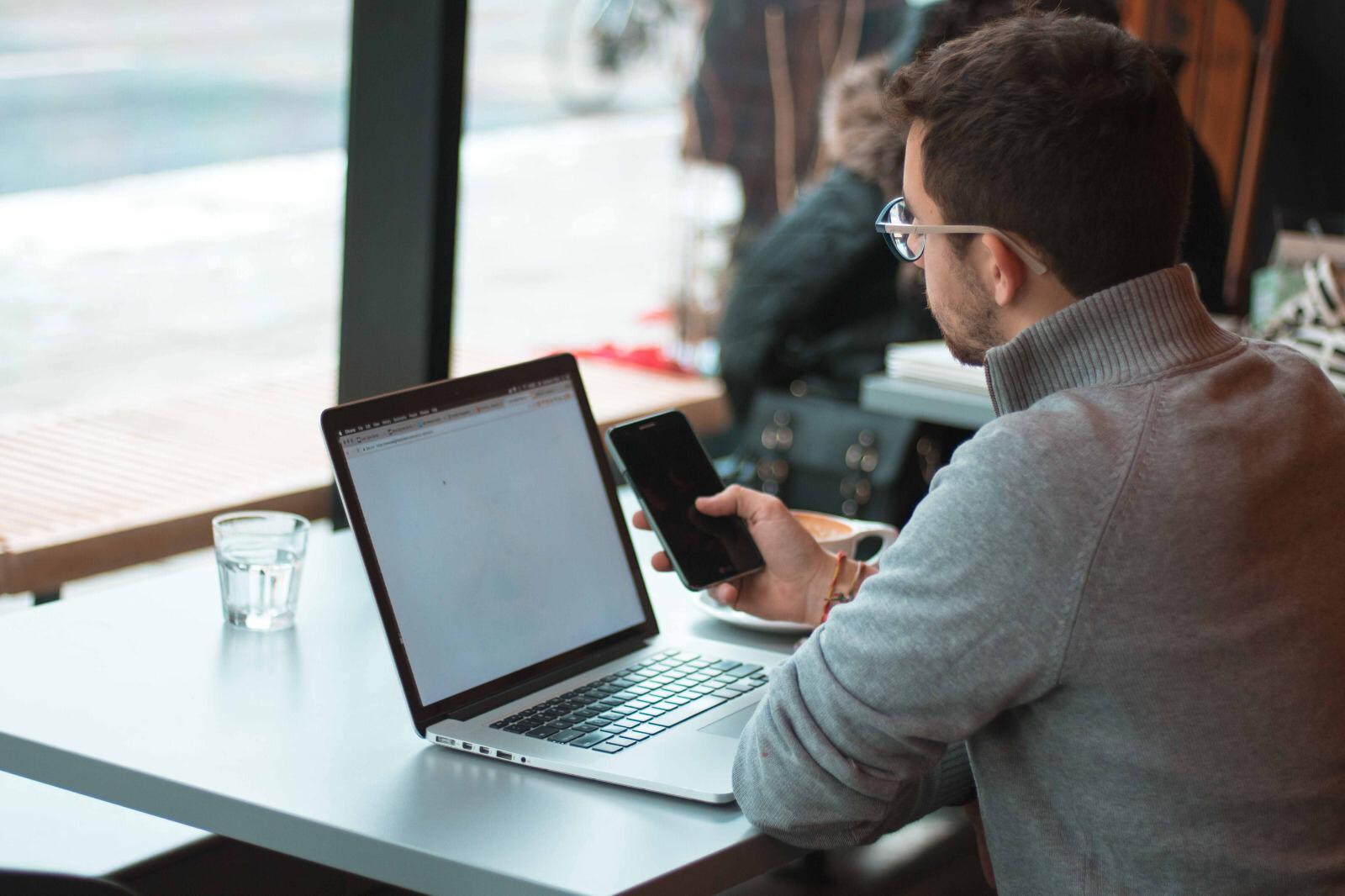 QB solutions cover every conceivable business accounting and bookkeeping situation because they're customizable. In addition, they're affordable, especially compared to the cost of traditional services.
Affordable QuickBooks Plans for Small Businesses
Quickbooks has been solving small business problems since 1983. It has solutions for tiny sole proprietorships, through partnerships and larger corporations. Understanding its affordable plans for small businesses can help your business. Below are some examples of effective and affordable plans from Intuit.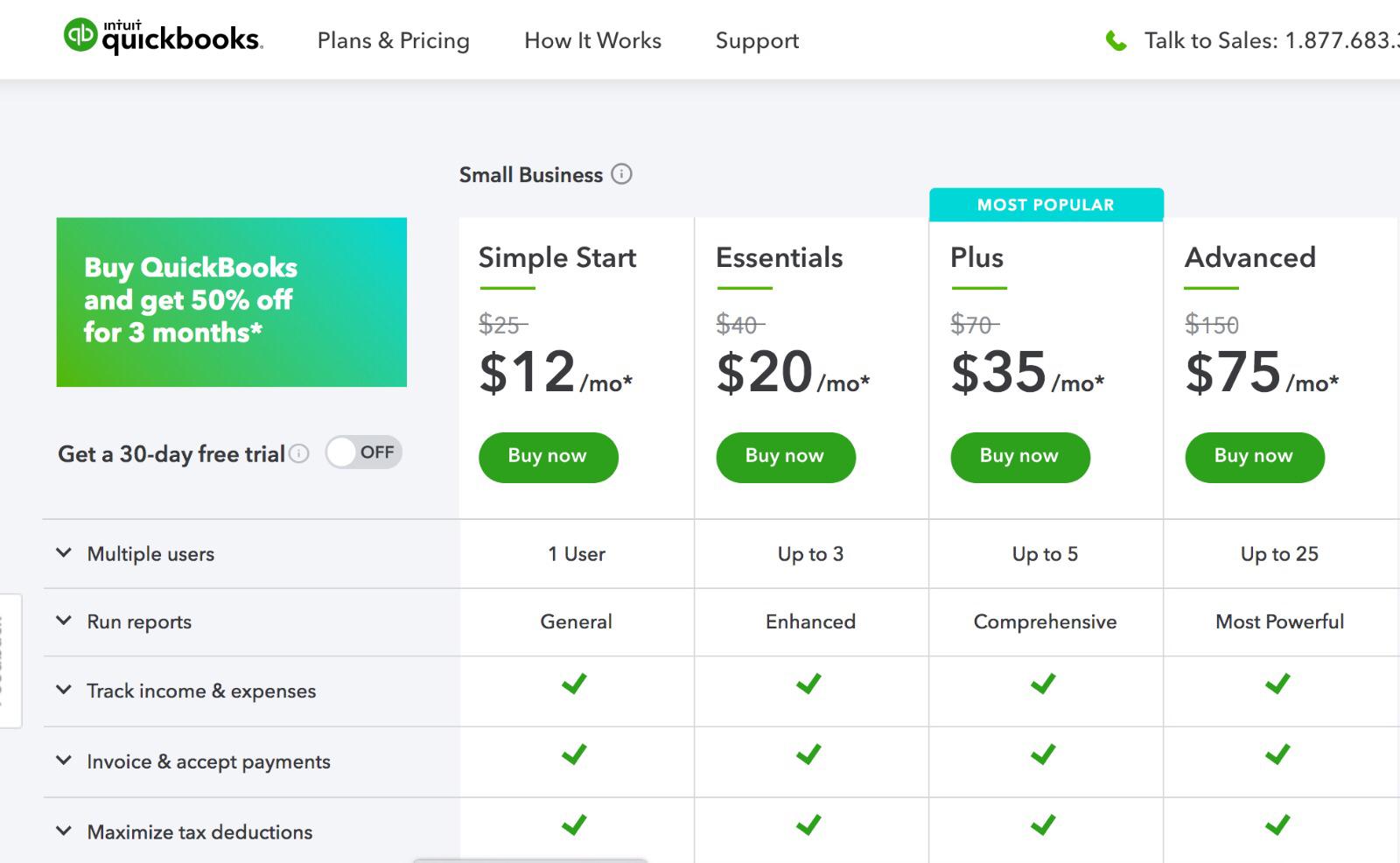 QuickBooks Starts Simply
The Small Business packages begin with Simple Start and Essentials, priced at under $50 a month. Both are minimum payments any small business should be able to make, the plans offer core benefits of accounting that small businesses need.
For example, both plans offer:
Multiple users
Tracking income and expenses
Running reports
Invoicing and accepting payments
and much more.
From there, the plans continue to build in four ways to accompany small businesses at varying levels of growth and scale.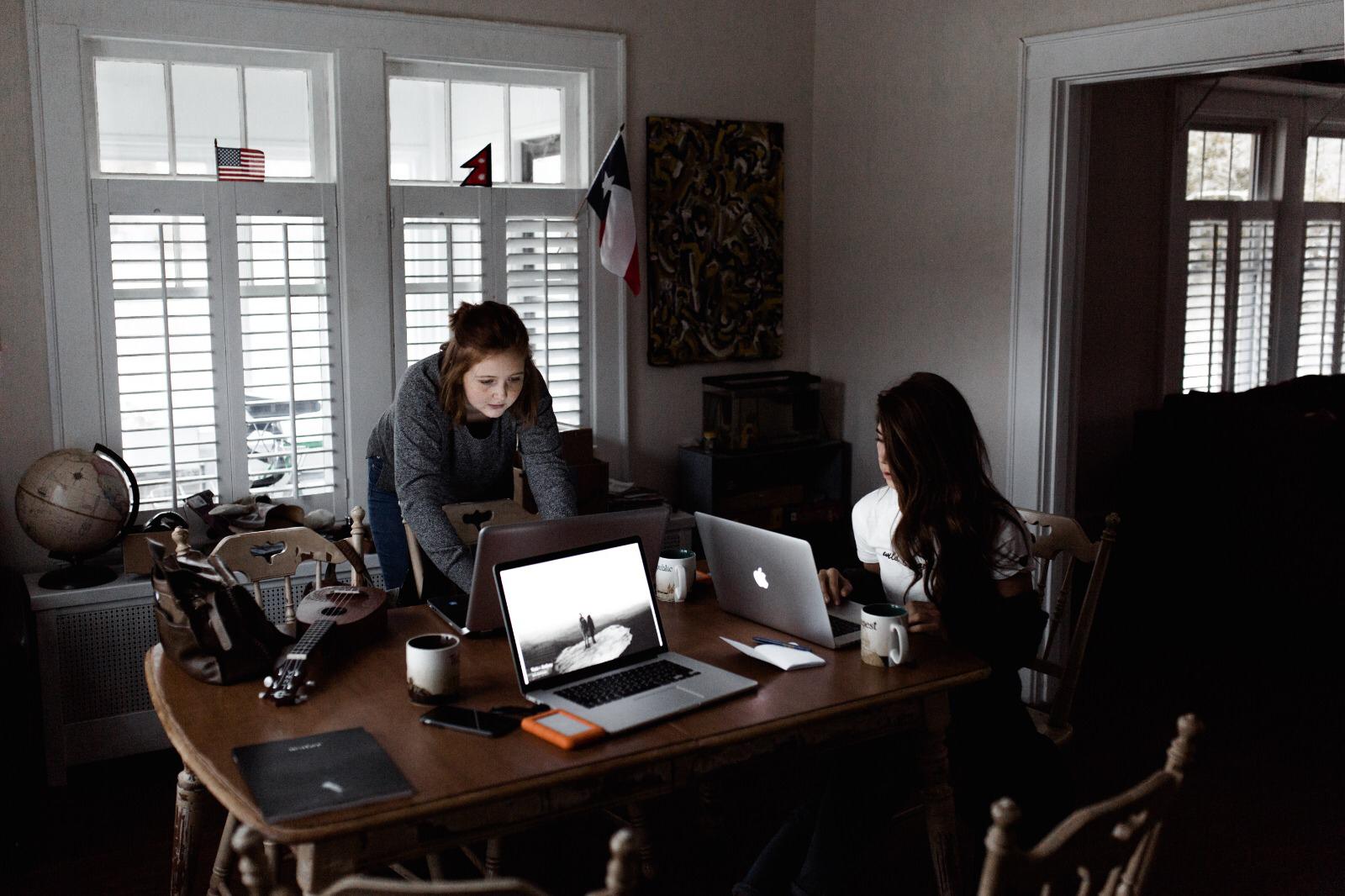 Affordable Plans to Fit Your Needs
Following the introductory plans for small businesses, there are Plus and Advanced plans, normally priced at $70 and $150 a month respectively, but due to a current sale, are now $30 and $75 dollars a month respectively. No time like the present!
These bigger plans for small businesses both offer:
Tracking inventory
Tracking project profitability
in addition to the services mentioned above, for the Simple Start and Essentials plans.
The Advanced plan offers more amenities, like:
Business analytics and insights
Dedicated account manager
On-demand online training
and more. Certainly a plan for every business – and affordable for even sole proprietorships!
Sole Proprietorship
Speaking of sole proprietorships… QuickBooks has an even smaller plan than anything mentioned for you! Called the Self-Employed plan, it's usually $15 a month, but is currently selling for $7 a month, so sign up today.
Buying through On Track is your best bet, because On Track plans actually improve upon standard QuickBooks software. We help your business work faster and more efficiently! So, we help increase your business productivity. Our experts even tailor your QB set up to fit your hardware.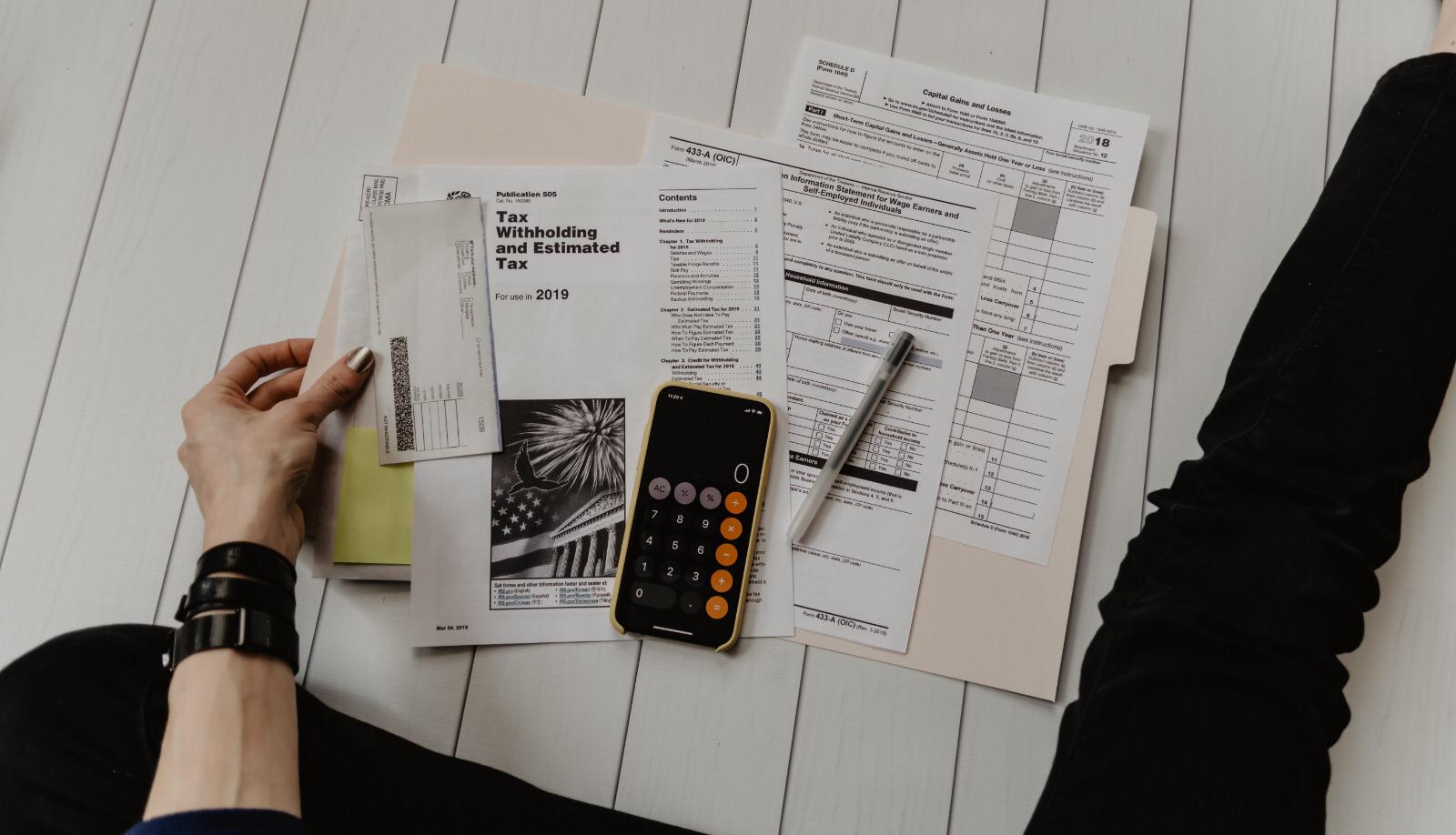 So what is the best accounting software for small businesses?
In conclusion, QuickBooks provides a stable and reliable accounting and bookkeeping option for your business, no matter the size. Employees, from the newest recruits to the highest seniority, can learn to use it too. And Intuit has worked with small businesses long enough to know what they need.
Finally, On Track Bookkeeping offers options to make Intuits QB products shine even more.
Contact an On Track Pro Advisor, so we can help your business cover every bookkeeping scenario. Our affordable pricing tiers mean that your business can find a plan to fit its budget.